Learn More About 3-D Home Inspection
Find out what makes us so passionate about the safety and integrity of your home.
Meet our expert home inspector, Mike Stephans.
Our Service Area Includes These Communities
Aurora
Batavia
Bolingbrook
Campton Hills
DeKalb
Geneva
Joliet
Lockport
Maple Park
Montgomery
Naperville
Oswego
Plainfield
Plano
St. Charles
Sugar Grove
Sycamore
Yorkville
If you don't see your town listed, contact us today to find out if we travel there.
Schedule an Appointment Today!
Our Mission
When you're looking to buy or sell a home, you have lots on your mind. At 3-D Home Inspection, our goal is to give you peace of mind when it comes to the safety and integrity of a home's systems. That way, you can buy or sell with confidence, knowing what's working and what might not.
Like our name says, we are committed to the 3 Ds:
Dedicated
We maintain the highest home inspector industry standard in all home inspections. We do this through continuing education and self-improvement and by building and maintaining professional relationships. Above all we have an uncompromising commitment to integrity in all dealings.
Diligent
Our job isn't done until it's done right. Before we call an inspection complete, we ensure you are fully-educated about the condition of the home and its components. Attention to detail and clear communication guarantee that we accomplish a 3-D Home Inspection exactly as promised, every time.
Dependable
Some say that good customer service is a rare commodity. Not so at 3-D Home Inspection. We treat everyone as we would like to be treated. Respect for others, promptness and professionalism are the hallmarks of a 3-D Home Inspection. We will do what we say we'll do, when we say we'll do it.
Meet our ASHI-Certified Home Inspector, Mike Stephans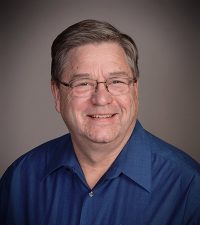 Mike grew up in a home that was regularly remodeled and renovated. So, he's very familiar with the inner workings of a house. After spending most of his early career in manufacturing management, Mike has been providing quality, professional home inspections since 2005.
ASHI-Certified Home Inspector
Certified Residential Thermographer
North American Deck and Railing Association Affiliate
2012 Northern Illinois Chapter ASHI President's Award
Northern Illinois Chapter ASHI Board Member since 2011
2010 Northern Illinois Chapter ASHI Associate of the Year
Illinois Inspector License #450-002256
Illinois Entity License #451-000548
Mike's Pledge
Choosing the right home inspector can be difficult. Unlike most professionals you hire, you probably won't meet me until our appointment. Furthermore, different inspectors have varying qualifications, equipment, experience, reporting methods, and pricing.
Ultimately, a thorough home inspection depends heavily on the individual inspector's own effort. If you honor me by permitting me to inspect your new home, I guarantee that I will give you my very best effort.
This, I promise you.
Mike provided quality service above and beyond my previous expectations; having used his services nearly a decade ago on my current home. His dedication and attention to detail are unmatched. He clearly explained every area of his inspection, common guidelines and genuinely useful advice for future maintenance and repairs. I would recommend 3D Home Inspection to anyone within the area he works.
 -Jim
Mike first performed a home inspection for my family in 2018. We were impressed with his thoroughness and his willingness to take the time to explain features and equipment of the house to my wife thorughout the inspection. (I wasn't available during the inspection.)
When we recently had need for a home inspection, we knew Mike was the best person to call. He is professional, reliable, and simply a good person. I completely trust his judgement and opinion and I recommend him to anyone looking for a home inspector. Regardless of your gender or level of knowledge about construction, Mike will help you make the right choice about purchasing a home.
-Dain
Mike was great and very thorough through our home inspection! It's our first time buying a home and he was very detailed in what he was doing. I would recommend him to anyone who needs their home inspected!!
–  Mustafa
Mike was very professional and very thorough. We are first time home buyers so the whole process can be overwhelming and nerve wrecking but after his full home inspection and answering all our questions, he really gave us peace of mind to make a decision. He had the report ready in less than 24hrs and it was just as detailed as he was in person, which was very. We appreciate all your help Mike!! I would recommend him to anyone looking for an inspector.
–  Jessica
Schedule Your Home Inspection Today