Realtors® and Home Inspectors: Better Together
As a Realtor, your number one concern is your client – buyer or seller. Once you have a contract in hand, your main goal is to make sure your clients are prepared for closing and as comfortable as possible with the sale or purchase. When Realtors partner with a home inspector like 3-D Home Inspection, they're one step closer to achieving that goal.
Read on to learn more about how a partnership between Realtor and home inspector makes your job easier and improves your clients' experience.
What does a Realtor need to know about home inspection and why?
Home inspections are a key element in closing a sale successfully. Not sure what home inspectors do? You can learn about it by reading our blog post on the subject, aimed specifically at Realtors. Or visit our page that details the elements of an inspection.
When markets heat up, it's tempting for buyers to forego home inspections. They either believe that will give them an advantage over other buyers or they don't want to delay closing. In most cases, it's a gamble at best and, at worst, a costly mistake. As a Realtor, knowing what's involved in a home inspection can help you advise your clients on this strategy. For more information, check out this great article from nerdwallet.com.
What are the benefits when Realtors partner with a home inspector?
First and foremost, Realtors who partner with a home inspector gain peace of mind.
They know from personal experience that the inspector will complete the report professionally and on-time.
A good inspector-partner keeps them informed along the way, so they're not caught by surprises if there are issues with the home.
They're comfortable that their clients – be they buyers or sellers – will be able to complete the transaction with confidence.
Satisfied, confident clients lead to referrals. And referrals lead to more business!
What are the qualities of a good home inspector partner?
In addition to getting an inspector's referrals and resume, ask additional questions to gain a solid understanding of their credentials. Some good questions to ask include:
How long have you been inspecting homes?
How to you keep your methods and knowledge current?
What kind of ongoing training to you attend?
How long does a typical inspection take?
How long does it typically take to get your report? May I see a sample?
How do you typically involve realtors in the home inspection process?
Who is allowed to attend the inspection with you?
Why should a Realtor attend a home inspection?
Realtors aren't required to attend home inspections. However, it can help. By attending at least a few home inspections, you'll learn:
How home inspections and home inspectors work
What home inspectors look for (or you can visit our What We Inspect page)
Why an inspector noted what they noted
During the inspection, ask the inspector additional questions. This will help better explain the situation to your clients and help alleviate any concerns they have.
Attending the inspection may help you negotiate the home price or terms, including necessary repairs. You'll gain an advantage whether you represent the buyer or the seller.
What are the components of a high-quality home inspection report?
Before you decide to partner with a home inspector, review a sample of his or her report. (You can find ours here.) A high-quality, professional home inspection report meets these criteria. 
Delivered on-time
Created in a convenient, easy to read format
Uses clear, concise language without too much jargon or unnecessary technical terms
Includes photos and diagrams of the inspector's findings
Answers any questions the Realtor or clients have before, during or after the inspection 
Includes information on how to operate the home's components
Makes suggestions for urgent and ongoing maintenance needs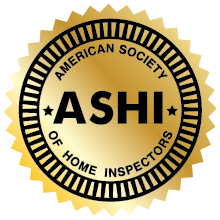 What is ASHI and why should it matter to a Realtor?
The American Society of Home Inspectors (ASHI) is the oldest, largest and most respected national organization of home inspectors in North America. The non-profit association's membership numbers over 6,000.
All ASHI certified home inspectors follow the ASHI Standard of Practice and Code of Ethics. Since 2017, ASHI requires all new applicants to submit to a criminal background check through the Background Verified Inspector Program (BVI).
Why should this matter to you as a Realtor? Because you can trust an ASHI inspector to deliver exceptional service and technical expertise. When you refer your clients to an ASHI inspector, you'll maintain your role as their trusted advisor. 
Why realtors partner with 3-D Home Inspection
Buyers and sellers look at homes in terms of livability. Our ASHI-certified home inspector, Mike Stephans, looks at homes for function and safety. Mike has been an Illinois-licensed home inspector since 2005. That means Mike has seen a lot. He knows it's important to Inspect for What You Don't Expect.
Mike does more than inspect a home. He informs and educates buyers, sellers and realtors about the home. He invests the time to ensure everyone involved in the transaction is making their decision with confidence.
Mike's qualifications include:
American Society of Home Inspectors (ASHI) Certified with a 98% customer satisfaction rating
Certified Residential Thermographer
North American Deck and Railing Association Affiliate

2012 Northern Illinois Chapter ASHI President's Award

Northern Illinois Chapter ASHI Board Member since 2011

2010 Northern Illinois Chapter ASHI Associate of the Year

Licensed Illinois Inspector (License #450-002256)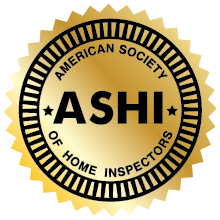 Learn more about partnering with our home inspector to maximize your client's advantage or schedule an appointment for your client today!